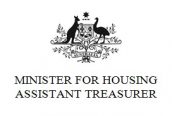 REFORMS PROTECTING CONSUMERS FROM PREDATORY LENDERS
The Hon Michael Sukkar MP
Minister for Housing and Assistant Treasurer
MEDIA RELEASE
15 April 2020
REFORMS PROTECTING CONSUMERS FROM PREDATORY LENDERS
The Morrison Government will not stand for predatory behaviour by lenders who seek to take advantage of Australians and welcomes today's Federal Court decision following action by the Australian Securities and Investments Commission (ASIC) to ban a model of short-term lending causing consumer detriment.
Last year, the Morrison Government legislated to give ASIC new product intervention power, broadening the ability for the Commission to take more proactive action to improve standards and achieve fairer consumer outcomes in the financial services sector.
Today's decision is a clear demonstration that the Government's reforms are working to protect consumers.
While small amount/short term credit and consumer leases provide credit to consumers who, in many instances, are unable to access mainstream forms of finance, there is no place for predatory behaviour by these lenders.
The Morrison Government recognises the importance of protecting vulnerable consumers of financial products and if further action is required we will take it.