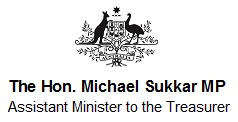 WHY ANDREW LEIGH SHOULD CARE ABOUT EQUALITY
In his address to the Minerals Council Tax Conference, "Why Corporate Australia Should Care About Equality", Andrew Leigh has again demonstrated Labor's hypocritical position on tax policy and housing affordability.
It is clear Labor's negative gearing policy would worsen inequality and Andrew Leigh needs to be reminded of the facts:
 Negative gearing is overwhelmingly used by middle income Australians
 Nationwide, around two thirds of people who negatively gear have a taxable income of less than $80,000
 Around 57,000 teachers negatively gear; 40,000 nurses and midwives; and 20,000 police, ambulance, fire and emergency service workers negatively gear, just to name a few
 As a percentage of people in that occupation, more police personnel negatively gear than specialised tax accountants, management consultants and university lecturers.
Labor's claims that their tax policies support working Australians are laughable.
In fact, Labor's negative gearing policy deliberately seeks to leave wealthy investors better off, by allowing those with investment income to deduct net rental losses against that income. But it denies the same deduction for ordinary wage and salary earners.
This deliberately skews the housing investor market towards the rich. Meanwhile, nurses, teachers and policemen seeking to invest would be hit with a higher tax burden.
It's a bizarre policy from a party that professes to care about equality. Their approach could not be more wrong.
Media contact: Julianna Burgess – 0428 401 559