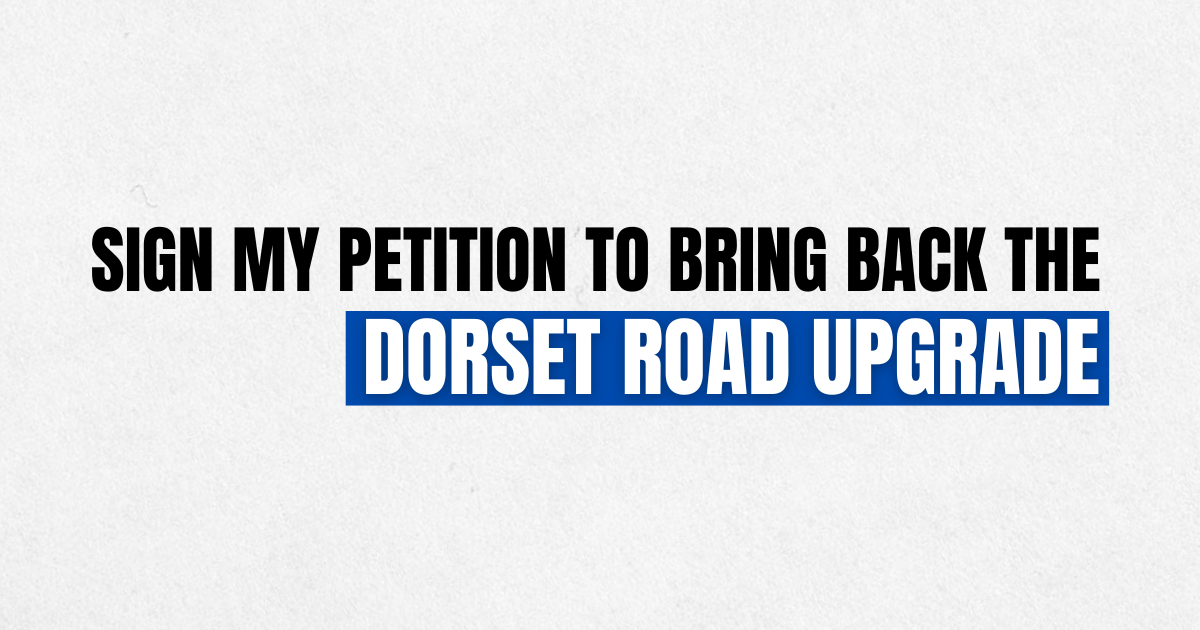 Petition to restore funding for the Dorset Road upgrade
Funding for the long anticipated Dorset Road upgrade in Croydon was gutted by Labor in their 2022 Budget, and in the latest Budget they have refused to restore this funding.
Despite community consultation having already taken place and years of planning, the $50 million that would have widened the road, fixed the turning lanes, removed the dangerous open drains, and fixed the footpaths, was instead taken and redirected towards Daniel Andrews' pet projects.
Locals contact myself and my office almost every day concerned about the lack of safety and increasing traffic congestion on Dorset Road, and Labor is refusing to act.
Sign my petition to send Labor a message that this funding must be restored, and Dorset Road fixed now!
Sign here to help get Dorset Road fixed now