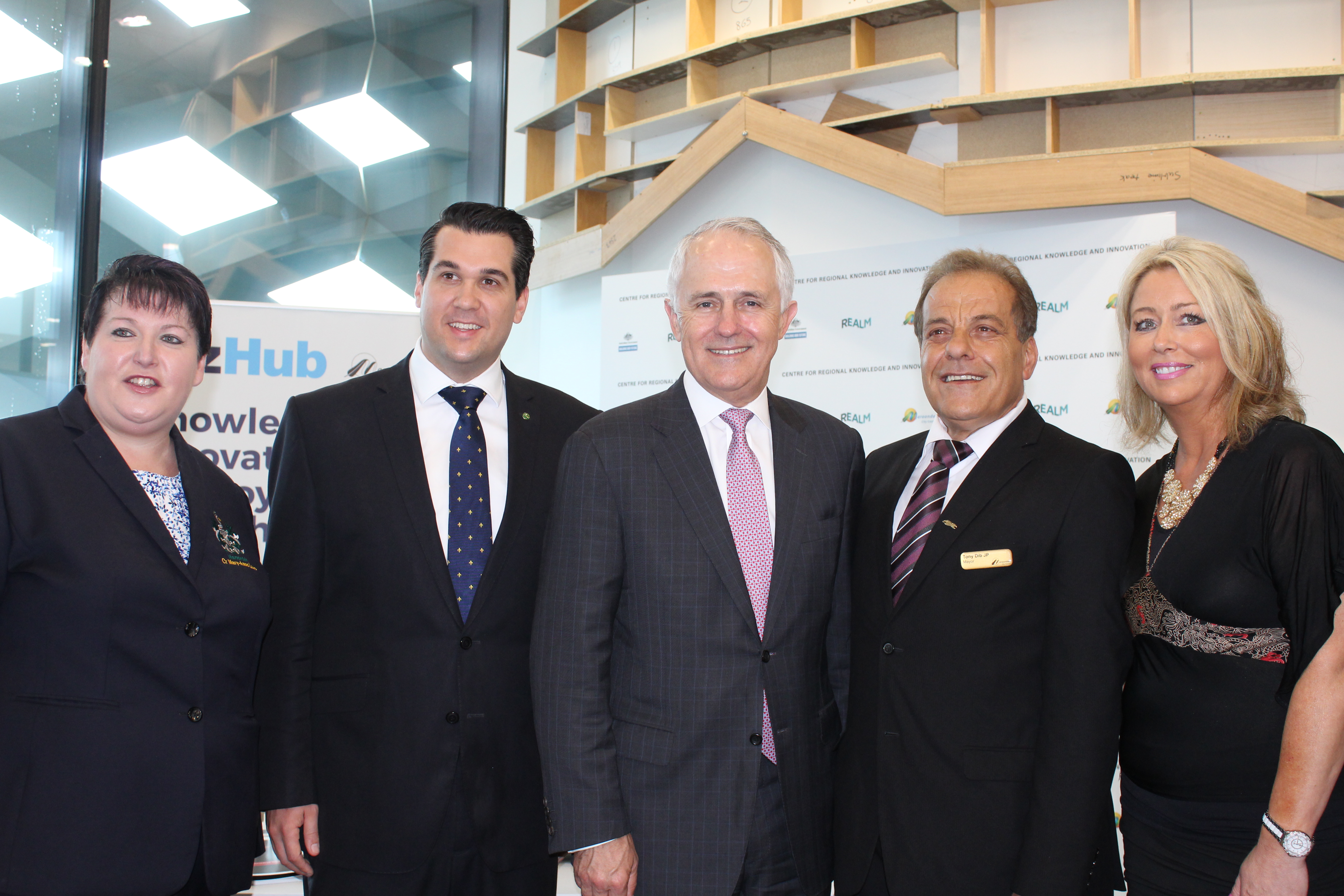 Prime Minister Malcolm Turnbull visits Ringwood to inspect Realm complex
November 5, 2015 1:55am
PRIME Minister Malcolm Turnbull treated Maroondah's children to a special story time this week, while dubbing the Realm library and business facility "the best he's ever seen".
Mr Turnbull visited Ringwood on Thursday to tour the recently opened Realm and the Centre for Regional Knowledge and Innovation.
He even read Possum Magic to a group of transfixed youngsters, many of whom didn't understand why the country's top man was reading them a story.
He joined Maroondah Council representatives and Deakin federal Liberal MP Michael Sukkar for the day, after stopping into the Economic and Social Outlook Conference in Melbourne.
When talking about Ringwood's new Realm, which was partly funded by the Federal Government, he said the facility was at the heart of innovation.
"It's a human thing to want to interact and produce things and be creative together," he said.
"This will see small businesses inspire each other in that way."
Mr Turnbull said there was a trend towards similar "incubators" or business hubs in the country.
"But I've never seen one better than this," he said.
Realm is located on Maroondah Highway, opposite Ringwood station. It features council offices, the Ringwood library and a business hub which includes collaborative and working spaces.
http://www.heraldsun.com.au/leader/outer-east/prime-minister-malcolm-turnbull-visits-ringwood-to-inspect-realm-complex/news-story/1161bf0bbe91c05964e426e781be9905