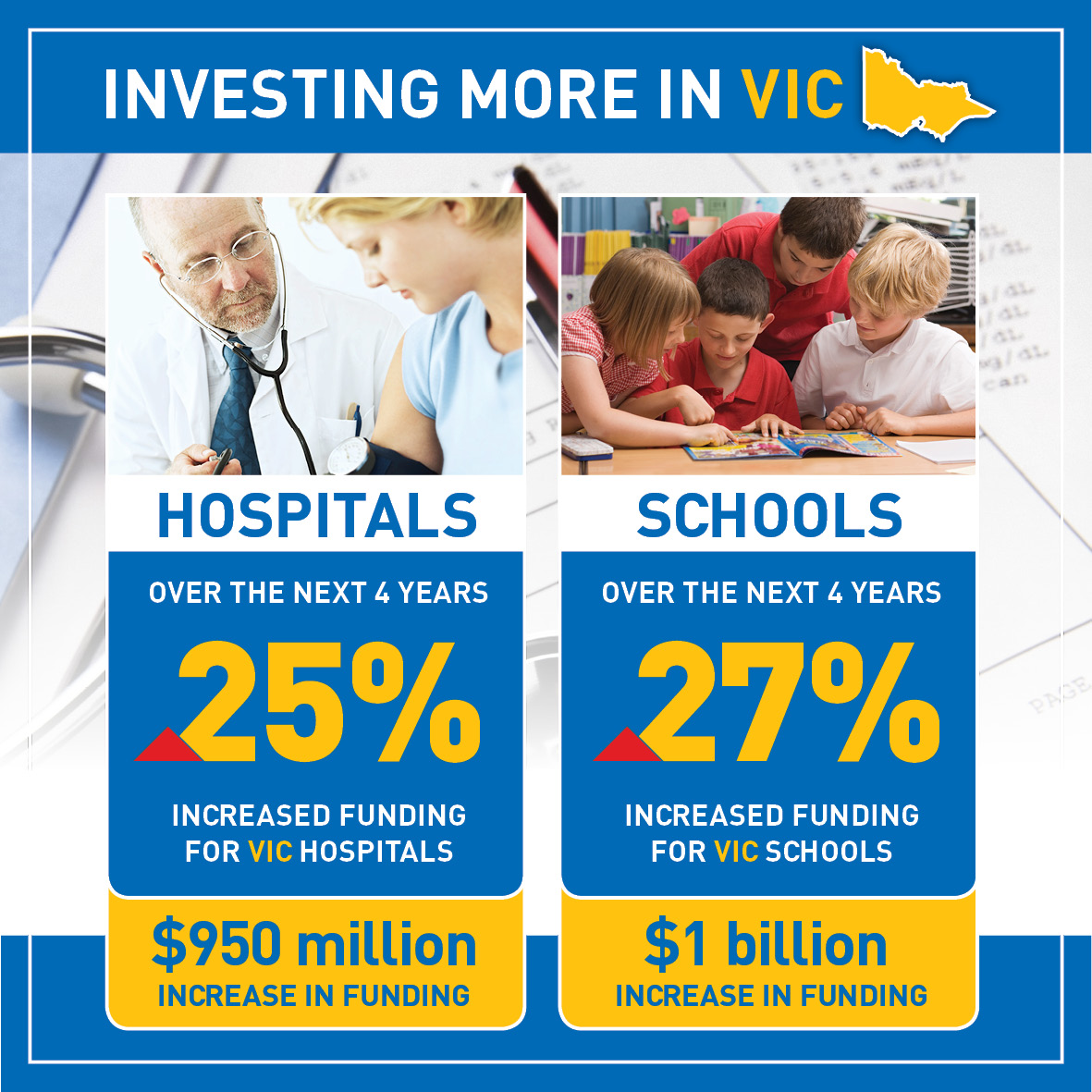 Budget delivers Deakin schools record levels of funding
Students in the electorate of Deakin are big winners in the 2015 Budget, which delivers a record $15.7 billion in 2015-16 for all schools across Australia.
This is part of a total $69.5 billion in Commonwealth Government funding, over the forward estimates, for all Australian government and non-government schools.
Total Commonwealth funding for all schools will increase by $4.1 billion, a 27.9 per cent increase from 2014-15 to 2018-19.
In Victoria, total Commonwealth funding across all school sectors will increase by $1 billion over four years, from 2014-15, representing a 27.4 per cent increase.
Recurrent Commonwealth Government funding in Victoria in 2015, across all school sectors, will total $3,748.2 million.
Federal Member for Deakin, Michael Sukkar, said Deakin students with a disability will also receive the extra support they need with a record $5 billion over 2014-17 through the funding loading for students with a disability.
"This is more Commonwealth Government funding for students with disability than ever before and includes $1.3 billion in the 2015-16 financial year alone," Michael said.
"The great news for students with a disability is that funding is increasing and will continue to rise over the coming years."
From 2016, for the first time ever, Commonwealth funding will be informed by the National Consistent Collection of Data on School Students with Disability (NCCD) so that students with a disability are funded on the same basis as other students around the country.
While funding is important, the Coalition Government is focussed on proven methods to lift student outcomes.
In this Budget, the Government is providing $16.9 million to improve teacher training.
This funding will also support the Government's implementation of a literacy and numeracy test for initial teacher education students from 2015.
"This important Budget measure is all about supporting local schools in the Deakin electorate and teachers to be the best they can be," Michael said.
This measure builds on the work we've already done to improve the national curriculum, increase school autonomy across Australia and promote greater parental engagement.
These are the four pillars of the Coalition's Students First approach that are proven to lift the outcome of our students.
The 2015 Budget invests in education from preschool to postgraduate studies, as part of the Government's commitment to increase opportunity, improve and safeguard quality and excellence in education.