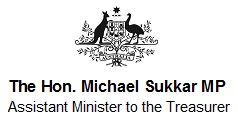 LABOR ALL TALK ON FIRST HOME BUYERS
In a flimsy attack yesterday on the Government's First Home Super Saver Scheme, Labor is again showing its true colours when it comes to housing affordability.
It is extraordinary that Labor is trying to obstruct the Government's policies to help first home buyers save for a home.
The First Home Super Saver Scheme, which came into effect on 1 July, allows first home savers to contribute $30,000 (up to $15,000 a year) in order to help fund a deposit on their first home, with withdrawals available from 1 July 2018.
We know Labor's so-called silver bullet solution – which is just a housing tax masquerading as a housing affordability policy – will only make life harder for first home buyers by:
Pushing investors into new residential estates and developments, locking out first home buyers, and
Drastically hiking up rents.
At a time when Bill Shorten and Labor are harping on about inequality, it is astounding they are still pushing a plan that will in fact only see inequality rise for potential first home buyers.
Only the Turnbull Government has a comprehensive plan to tackle the challenges of housing affordability across the entire housing spectrum – from first home buyers, to renters, to those in social and affordable housing and those suffering homelessness.
We are already delivering on our Budget commitments to improve outcomes across the housing spectrum, which will make real differences to all Australians once fully legislated.
In contrast, Labor wants to take a chainsaw to the housing market through their reckless housing tax, which will only put more money in their coffers and at the same time hurt Australians hoping to buy their first home.
Media contact: Julianna Burgess – 0428 401 559